Instantly Convert Your Website Into An App.
With our no code App Builder  creating an App has never been easier. Zero coding knowledge required, create your app in minutes.
Convert Your Website
Into an App with our no code App Builder
In four easy steps you can convert your website into an App, ready for the Google Play or the Apple App store.
Easily Turn your
Website into an App
with our no code App Builder
Simply paste in your websites url and watch the magic happen!
Features
to help you create your dream App
with our no code App Builder
Fully loaded with features designed to give you the best web App design ever.
iPhone
or
Android
Compatible.
No code App Builder
Get your website working directly in Android or iOS in less than an  hour.
Creation
made easy
, no code App Builder
Fully loaded with features designed to give you the best App design experience ever.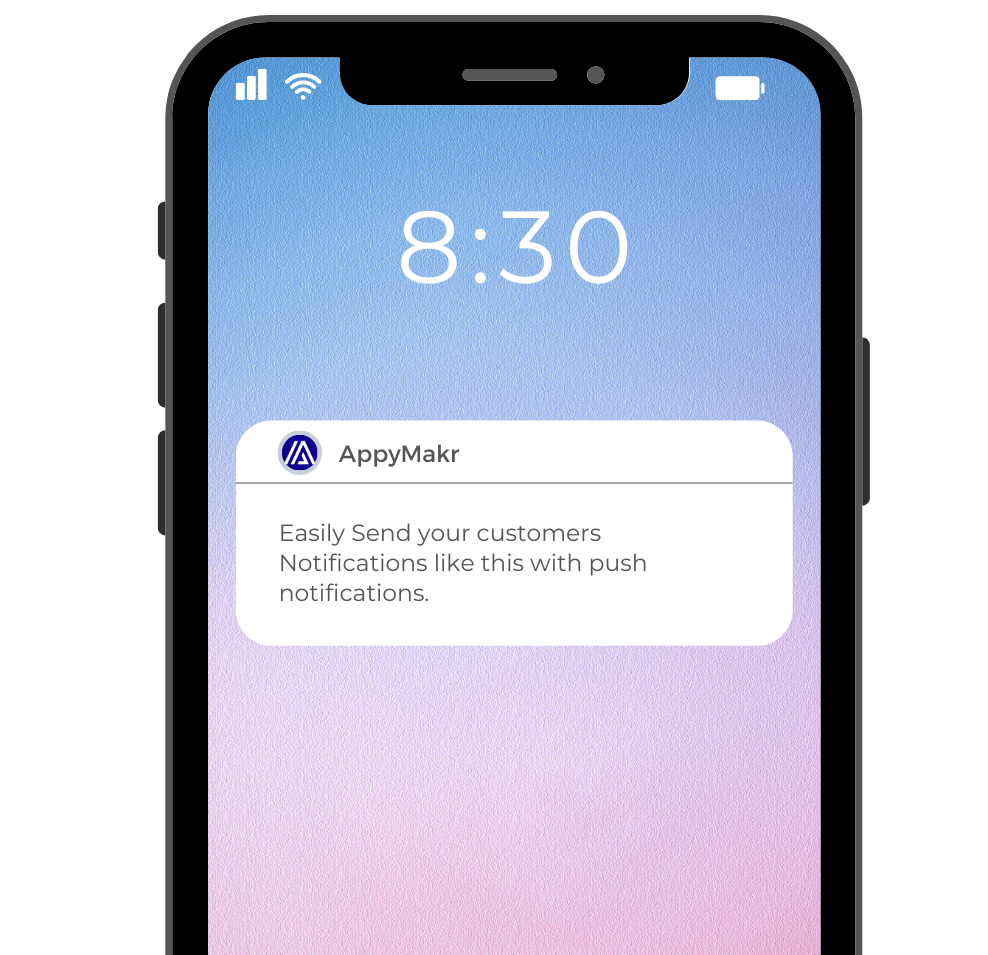 Push Notifications Made Easy!
Get the important information to your users when you want. 
Easy to configure push notifications.
No Coding Knowledge Required!
Design your app effortlessly with our zero code approach. 
Preview your changes in seconds.
We have an integrated support function so that you can get help in minutes.
Preview the power of AppyMakr. You can design and preview your App, but cannot download it.
Build your App with Unlimited Revisions! Get access to at shoulder support
Frequently asked
questions
What is AppyMakr all about?
AppyMakr seamlessly transforms your website, whether it's on Shopify, WordPress, Wix, or any other platform, into a dynamic mobile app.
Any coding expertise required?
Zero! We're all about that no-code life. Whether you're a techie or a newbie, our platform's got you covered.
How can I ensure the app mirrors my brand aesthetics?
Our design suite is extensive. Customize to your heart's content to ensure brand consistency and a stellar mobile presence.
Our team is ever-ready. Whether you're reaching out via our Contact Page or exploring our Knowledge Hub, we're here to assist.
Drop your URL, tweak to fit your brand's mojo, and watch our platform whip up your site's app twin.
The transformation is swift. Depending on your site's complexity and the custom touches you want, you'll be app-ready in no time. You can convert your website into an app in less than 10 minutes.
We are positive your going to love it!